Commercial Skylights

Information for Commercial Developers and Contractors
A. Fixed Curb Mounted Skylights
Standard and custom sizes available. See residentials.
A curb must be built to local building codes.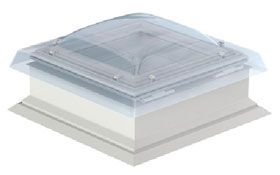 B. Flat Roof Window
Highly energy efficient, innovative solution for bringing large amounts of sunlight through a flat roof.
Double glazed window with protective polycarbonate cover.
Excellent sound insulation from rain and hail.
Standard sizes: 24″ X 24″, 24″ X 36″, 32″ X 32″, 36″ X 36″, 36″ X 48″, 39″ X 39″, 48″ X 48″, 60″ X 60″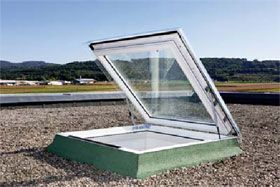 C. Flat Roof Exit
Provides roof access to flat roofs.
Sleek internal appearance with a 60 opening angle.
Three available sizes: 36″ X 48″, 40″ X 40″, 48″ X 48″
For more information call Donnelly Skylights