About Us
Donnelly Skylights is a branch of Donnelly Home Repairs which has been in business for over 40 years and in 1995 we introduced the tubular skylight to British Columbia and other parts of Canada. We have extensive knowledge in skylights and tubular skylights and have helped to make improvement in the design and performance of the tubular skylight.
Today, Donnelly Skylights works with many skylight products and manufacturers to bring customers the best products for their particular needs and affordability. We specialize in the following categories:
– Installation of new skylights, standard and custom sizes, from start to finish including drywall and painting;
– Installation of new tubular skylights on all types of roofs, using only the rigid metal skylights which give 60% more light than the flexible ones';
– Repair or replacement of old skylights, standard and custom sizes;
– Repair or replacement of old tubular skylights of all makes;
– Re-flashing of skylights where necessary;
– Solving leaking skylight problems;
– Work with Strata's to replace old skylights with new energy efficient skylights that reduce the heat by 72% – 76%; and UV rays by 95% and are draft resistant with a built in neoprene gasket and
Donnelly Skylights works with manufacturers to obtain the best warranties for our customers.
With 21 years in the skylight business we offer to our customers a (10) ten-year warranty against any leakage due to improper installation. In addition, Donnelly Skylights carries a $3,000,000.00 commercial liability insurance policy with Hub International Canada West Co. (Barton) Insurance (Policy #CBC 1941781 00); phone #1-800-563-7622. We are covered by WorkSafeBC (A/C #318685-AQ) and we are an A+ Better Business Bureau Accredited Business.
Note of Interest: It is proven that natural light is a health benefit and is especially better for our eye health. As we age the pupils in our eyes become smaller and less responsive to variations in light, therefore rooms appear darker as we age, especially after 60. When you increase the amount of ambient light throughout your home your home environment becomes a source of health and well being. Natural light, being the best source of light by far, is one of the reasons our customers look to Donnelly Skylights for their lighting solutions.
Please take a moment to view the VELUX 2016 Product Guide FINAL- Feb 1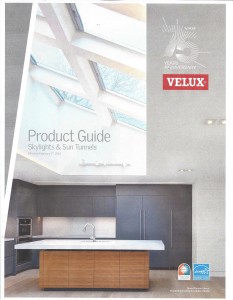 and the VELUX Commercial Brochure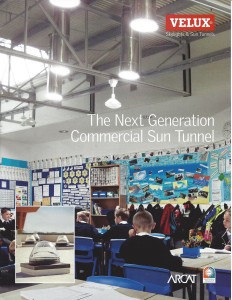 VELUX Warranty information can be found here: VELUX End-User Warranty 2016
Financing is available and Donnelly Skylights offers a financial payment plan suited to your needs.
Thank you for taking the time to visit our website.

We look forward to serving you!

Larry Donnelly, Skylight Specialist